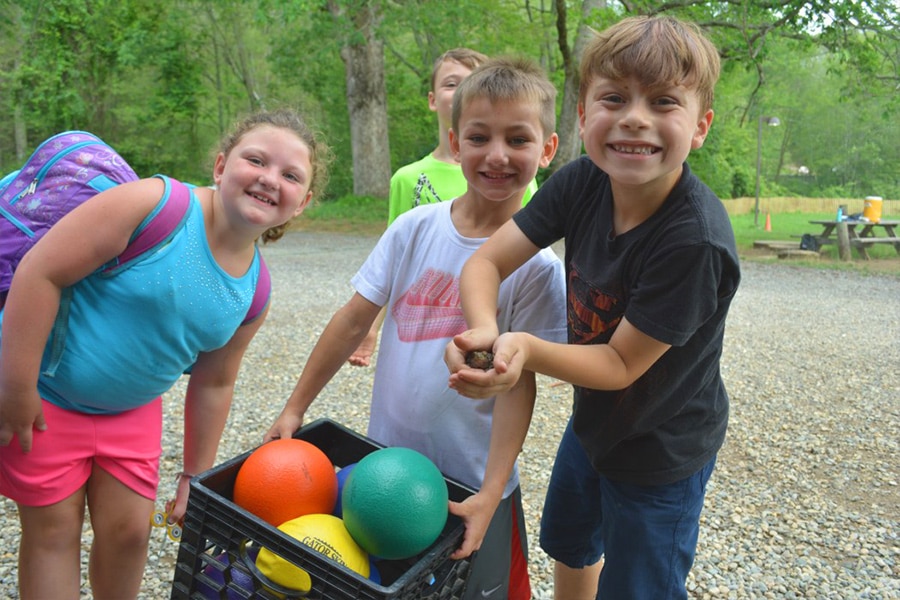 Day camp at Windham-Tolland 4-H camp in Pomfret Center, CT will provide your camper with a summer jam-packed with experiences and friendships that will last a lifetime. Day camp runs for eight weeks each summer (each week has it's own special theme!) and is open to boys and girls ages 6-15.
Day camp is a great way to experience what camp life is like at 4-H for our resident-overnight campers. With up to 15 included activities and 6 special activities (additional charges apply), there is never a dull moment for your camper at Windham-Tolland 4-H! Each camper chooses five one-hour activities to participate in per day. Our younger "Clover" campers' activities are preselected and include most activities plus swim time with lessons.
Clover Camp – for boys and girls ages 6-8. (Must be 6 on the first day of camp.)
Day Camp – for boys and girls ages 9-15.
---
Day Camp Overview
Day Camp Check-In will be on Sunday of your childs camp session between 2:30-4:00PM. During Check-In day campers will take a swim test (please bring swimwear and towel!) and Campers 9+ will select the activities they want to participate in for the week. Our younger "Clover" campers already have a preset schedule of daily activities along with swim time and lessons. Camp will start promptly on Monday morning at 8:00AM.
A Typical Day at Camp
| | |
| --- | --- |
| 8:00AM | Day Camp Check-in |
| 8:45AM | 1st Activity |
| 9:45AM | 2nd Activity |
| 10:45AM | 3rd Activity |
| 11:45AM | Free time/Free Swim |
| 12:30PM | Lunch |
| 1:30PM | Rest |
| 2:15PM | 4th Activity |
| 3:15PM | 5th Activity |
| 4:15PM | Squad time |
| 5:00PM | Day Camp Check-out |